"Katie and her team are wonderful! The team takes their time to listen and understand their clients needs and wants. I am pleased with their kindness and expertise. I fully put my trust in Katie and her team to give their clients the best possible care and outcome." -Robin F.
Help for Mom and Dad in Mequon, WI 53097
Care Management in Mequon
By Your Side Care Management is pleased to offer ALCA-certified care management to residents in Mequon, WI. Each of our staff members are certified Aging Life Care Experts of the Aging Life Care Association, which means all of our staff possess the education, skills and experience needed to assist you and your loved ones in making the right healthcare decisions.
Healthcare Assistance in Mequon
The field of healthcare is complex. By Your Side Care Management knows the ins-and-outs of multiple Wisconsin-based healthcare systems, and can assist you in navigating those systems. Our Registered Nurse (BSN, CCM, ALCA Advanced Professional) possesses strong medical knowledge in addition to her wealth of direct experience working in area clinics, hospitals and emergency rooms over the last 10 years.
Medication Assistance in Mequon
These days, polypharmacy–the use of four or more medications by a patient, is becoming all too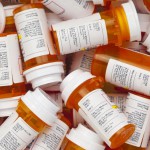 common. While pharmaceutical companies continue to make groundbreaking advancements in the treatment and management of various conditions and diseases, interactions between multiple prescription medications can be damaging or sometimes fatal. By Your Side Care Management offers a Medication Management service, in which we work with you, your doctor and your pharmacist to minimize any drug interactions and ensure your medications are properly administered.
Health Services in Mequon
By Your Side Care Management is proud to be a member of the Mequon-Thiensville Chamber of Commerce and offer its services to residents of the city, as well as all of greater Ozaukee County. We want to partner with you and truly live our mission, to be working with you to provide peace of mind every step of the way. We want to give you and your loved ones the assistance needed in navigating the continuum of care, and to ensure the best, positive, results-driven outcome possible.
Contact By Your Side Care Management today for a free initial consultation! We can be reached at 262-246-2100, or via our Contact Us page. We look forward to working with you!