"Helping a loved one cope with the effects of aging is difficult, and By Your Side helped us to navigate the many services available to us to help, and to help us get a handle on just how much help my mother-in-law needed. Plus they were very supportive of us as caregivers. I would definitely recommend them." -Denise M.
Help for Mom and Dad in Brookfield, WI 53005 / 53045
Brookfield, WI Care Management
By Your Side Care Management offers its complete portfolio of care management services to those who live in or near the city of Brookfield. Our care management services are provided by certified Aging Life Care Experts of the Aging Life Care Association, to provide advocacy, assessment, care management, consultation, crisis intervention, education, guardianship/conservatorship, guidance, home care, information/referral, insurance and placement services to you and/or your loved ones.
Our RN/BSN/ALCA Advanced Professional and ALCA Associate are here to help you and/or your loved ones make the right healthcare decisions. We want to work with you and live our mission, to be working with you to provide peace of mind every step of the way, We strive to ensure the best, positive, results-driven outcomes for all of our clients.
Brookfield, WI Medication Management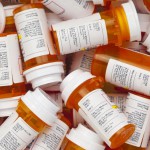 Pharmaceutical companies have and continue to make groundbreaking advancements in the medical treatment of various diseases and conditions. However, polypharmacy, where patients are prescribed and take four or more prescription medications, is becoming all too common. Polypharmacy can lead to adverse drug reactions which can be damaging or even fatal. Through our Medication Management service, offered to anyone in Brookfield, By Your Side Care Management will work with your pharmacist and doctors to ensure any drug interactions are avoided where possible, and to ensure prescriptions are understood and medications are properly administered.
Brookfield, WI Healthcare Assistance
By Your Side Care Management understands the ins-and-outs of the various Wisconsin healthcare systems, and can assist you with these systems in navigating the complete continuum of care. In additional to strong medical knowledge and background, our on-staff Registered Nurse has gained direct career experience working in a Brookfield area hospital, as well as other nearby emergency rooms and clinics over the past ten years.
Contact By Your Side Care Management today for a free initial consultation! We can be reached at 262-246-2100, or via our Contact Us page. We look forward to working with you!