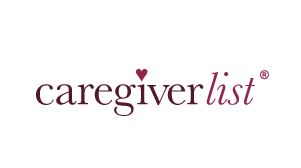 Wisconsin seniors needing a long-term stay in a nursing home in their state will pay roughly $76,300 a year, the average annual cost based on the daily private and semi-private rates of 427 nursing homes in Wisconsin. Medicare does not pay for long-term care, while Medicaid, for low-income seniors does pay for an ongoing stay in a nursing home.
The Caregiverlist® Nursing Home Index reports the updated costs and ratings for nursing homes in the state of Wisconsin in order to assist seniors looking to plan ahead for their senior care options. Because Medicare does not pay for long-term care, but does pay for short-term stays in a nursing home, the costs and ratings of a local nursing home can assist a senior and their family to plan ahead for the right senior care option. Medicaid for low-income seniors may pay for an ongoing stay in a nursing home, but does have a financial requirement in order to qualify. The May 2015 Caregiverlist® Index reports the average annual cost for a Wisconsin nursing home is $76,301.43.
Seniors in Wisconsin looking to plan ahead for senior care options should first understand the daily costs of nursing homes in their area and review the most important factors indicating quality of care. This is because Medicare does not pay for long-term care but does pay for short-term stays in a nursing home, usually as post-hospital stay rehabilitation.
Seniors in the Badger State needing nursing home care can now view the most recent ratings and costs of nursing homes in their area by using the interactive Caregiverlist® Nursing Home Directory. This month's update of the Wisconsin Caregiverlist® Index, indicates that the average cost of a nursing home in Wisconsin is $209.05 a day, or about $6,360 per month. Of the 427 total Wisconsin nursing homes, over half of the homes, 224, score a 4-star rating or higher, with 5-stars being the highest score. A score of 4-star means above average. Just over six percent of Wisconsin nursing homes receive a Caregiverlist® Nursing Home Rating of over 4-stars. Less than 7.5% of the nursing homes rank 1-star, the lowest quality rating, with 32 nursing homes receiving this score. However, keep in mind that new nursing homes also will receive only a 1-star until they have had a chance to be rated.
May 2015, National Averages Weighting for Rating
2 hours, 28 minutes: C.N.A. Hours per Resident per Day 40%
15.7%: Long-stay Residents with Increasing Activities of Daily Living Needs 20%
1.0% Short-term Residents with Pressure Sores (Bed Sores) 20%
Overall Medicare Star-Rating Score 20%
Caregiverlist® Wisconsin Nursing Home Rating and Cost Index
Total Number of Nursing Homes: 427
Average Cost Varies by Region
Average Cost of Private Room for Wisconsin: $221.11
Average Cost of Shared Room for Wisconsin: $196.98
Average Star-Rating: 3.1
Wisconsin Nursing Home Star-Rating Results
5-Star: 28
4-Star: 224
3-Star: 127
2-Star: 16
1-Star: 32
The Caregiverlist® rating combines 4 criteria to calculate an overall star-rating with a 5-star rating as the highest and a 1-star rating as the lowest score, as rated against the results for the total number of nursing homes.
Wisconsin seniors and their families must remember that nursing homes have become an extension of a hospital stay and many times Medicare health insurance will authorize a hospital discharge directly to a nursing home for rehabilitation after a major medical event has happened. This means researching the right nursing home ahead of time will ease the transition should a medical emergency occur.
Costs of senior care are always a factor when choosing the right senior care option, as many seniors live on a fixed income. The average annual cost of a nursing home in Wisconsin is at $76,301.43. Low-income seniors in Wisconsin may qualify for Medicaid, with the financial qualification of no more than $2,000 in assets for individuals and a $3,000 limit for couples. Medicaid will pay for long-term care in a nursing home for as long as the senior qualifies for needing care, even if this means multiple years of care until death. Visit the Caregiverlist® Wisconsin Medicaid Eligibility Requirements for for more information.Because seniors must private pay for a nursing home if needing care beyond the number of days Medicare will reimburse (usually only up to 100 days), many seniors also explore senior home care and assisted living options. Some assisted living centers also provide nursing home care.
In-home senior care is also an option for older Wisconsinites, especially through a quality home care agency. Leslie Stephens of Home Helpers in Kenosha believes in-home senior care is preferable to an institutional setting. "I believe that seniors age better in their own homes because they are in a familiar place. All of their best memories are in their home. You don't get that at a nursing home. Because the seniors are getting care where they are comfortable, our caregivers can do their job and help seniors live how they want to, to the best of their ability." While in-home care may not be cost-effective for those seniors who need 24-hour care, it is often a more economical option for those seniors who wish to live independently and require only a few hours of help with the activities of daily living.
Seniors should review the ratings and costs of nursing homes in their area and then visit the nursing homes which meet their budget availability. Ratings for nursing homes are only a starting point and while the Caregiverlist® Index calculates a custom rating based on the most important criteria for quality, Medicare will only begin auditing the nursing home's submitted information for C.N.A. staffing next year. Right now all of the information for the nursing home ratings is self-reported.
About Caregiverlist®
Caregiverlist.com® is the premier service connecting seniors and professional caregivers with the most reliable senior care options, highest quality ratings and outstanding careers nationwide. Founded by senior care professionals, Caregiverlist® delivers the efficiencies of the internet to senior care companies by providing online job applications, caregiver training, background checks and industry news. Seniors and caregivers can access senior service information "by state," view nursing home costs and star-ratings and learn about all senior care options and quality standards. For more information, please visit https://www.caregiverlist.com.
Source: PRWeb